PT and Fitness Jobs
·
London
Spin Instructor/Personal trainer
Great fitness job in South West London. Get in touch ASAP for more information.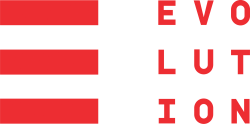 Spin Instructor/Personal Trainer
Evolution Fitness: Mortlake (South West London)
Competitive salary
Evolution Fitness is a premium, independently owned, fitness and ride studio in SW London offering high quality one-to-one coaching, small group training, functional fitness and spin classes in a state-of-the-art venue comprising a gym, a ride studio and an outdoor training yard. The business and the membership are growing fast so we are looking for a rockstar spin instructor and PT to come on board, join the team and be an integral part of the business as we grow.
Our Values:
First and foremost, to be part of Team EVO, you must be a great human who exudes warmth and positivity. Being part of our team is more than fulfilling the set of tasks in this job description – you are emotionally invested in our vision, beliefs, and must have a genuine passion for the business. You must have an obsession with standards where every single aspect of the customer journey is delivered with exceptional professionalism, care and attention to detail. We are a gym on a mission, and you are critical to us getting there. That means you are fully invested in the future and always seek better – from yourself and from the business.
About the Role:
A permanent and full-time spin instructor and PT who, alongside our existing coaches, will deliver one-to-one PT, programming, spin and group fitness classes.
We are looking for someone who is not only an exceptional coach but will also bring their heart and soul to the role, actively contributing to the special EVO culture we are building. Our indoor cycling offering is core to our business and we have a world class studio and ride programme that ranges from accessible spin through to pro classes. We are looking for someone who combines great energy and musicality with a meticulous approach to quality training. We have incredible expertise within our existing team meaning this also provides a fantastic opportunity for whoever comes on board to develop and grow their own skills, as a core member of Team EVO.
About You:
Group fitness and indoor cycling qualification
Minimum L3 PT qualification
At least one year's experience of both PT and teaching indoor cycling
Pre/post-natal qualification desirable
Genuine interest in helping your clients get into the best shape of their lives
Active on social media and experienced with content creation and digital media
Great taste in music, positive energy, bags of charisma and passionate about quality
Driven, organised, team player
Hours: Permanent role - both full and part time options will be considered
Are you the one? Well, apply using the link below. Learn more about EVO here https://evolutionldn.com/our-story.
Full details of the job specs can be provided via email during the recruitment process.
Share The Love
When we began planning Love Recruitment we wanted to make a difference. We wanted every placement to make a difference.
We did not know how to do this or what that meant. We just knew.
In January 2016 we began sponsoring education projects in India through a partnership with Nanhi Kali.
In 2021 we expanded this to make a difference and do our part to reflect the global climate change challenge we all face.
Click here to find out more!
Quite simply, every placement we make, makes a difference.
About Love Recruitment
The UK's leading specialist fitness recruitment agency.

Service. Delivery. Innovation.
PT and Fitness Jobs
·
London
Spin Instructor/Personal trainer
Great fitness job in South West London. Get in touch ASAP for more information.
Loading application form