Senior Management
·
Manchester, Cheshire
Member Experience Manager - Ukactive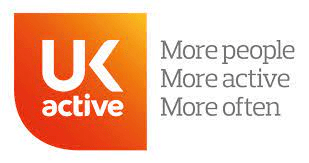 Members Experience Manager - Ukactive 
North West

ukactive is the trade association for the physical activity sector. A membership organisation representing the fitness, leisure, and wider physical activity sector. It exists to provide expert support to it's members on issues of reputational concern, keep members informed, Champion and Represent it's members at all times and to promote & develop growth of the sector. It's work includes providing business intelligence on sector trends, and lobbying Government to improve members' operating landscape, ensuring the impact the sector can have on major societal issues is acknowledged and maximised. Our ultimate mission is to get 'More people, more active, more often'.
The Membership Experience Manager will take full responsibility for ukactive members in a defined geographical area and may in addition also lead on a specific sector channel. You will be the sector facing link back to members at all times. Internally, you will act as a conduit between departments to support programmes that aims to empower the physical activity sector to inspire the nation to be more active. You will support research development, strategic partner acquisition, key accounts, health and wellbeing projects and other strategic projects including, but not limited to, learning and development, digital and inclusion. You would deliver this with a forensic focus on excellent communication with members and a commitment to world class membership service, enabling external mobilisation across service areas to achieve key deliverables.
General/ Main Duties
Internally with the team at ukactive you will encourage positive collaboration and always play to the strengths of the team
Deepening engagement, improving retention and increasing revenues across current sectors, members and growth through partnerships.
Implement and develop opportunity for new ukactive services and or products to work towards commercial sustainability
Individual financial targets linked to new and existing member engagement
Increase in productivity and efficiencies in development across departments
Support the development, system and rollout of the member value proposition
Working as part of a dedicated and passionate membership experience team
Specific Tasks/Duties
Support ukactive's strategic leads in relevant subject matter in the partnership with Sport England.
Contribute to Strategic Development and for the uptake of L & D products, ensuring budget targets are met and ukactive member value is enhanced
Lead on growing the ukactive SPG group; support and develop commerciality within the SPG support team
Accountable for delivery of individual sales target alongside wider team engagement & delivery. This includes working & influencing cross functionally such as with Marketing & communication teams and with the wider organisation to ensure commercial success
· Working to set deadlines and key milestones, reporting eloquently on performance and progress, measured by key performance indicators.
Support the deployment of Research product offering and route to market thereby ensuring budget targets are met.
Raising awareness and attendance of members, and stakeholders to ukactive events and networks.
Co-ordinating and facilitating regional member network events and webinars.
Support activation of Campaigns and outreach to ukactive members and partners
Contribute to new Product development for ukactive and solutioning for ukactive member requirements to enhance uptake of ukactive services
Development of stakeholder relations with external partners (e.g Sport England, NGBs, cCLOA, CLUK, Spa Association, IATP, CIMPSA and others).
Build strong relationships with existing and potential members / partners.
PERSON SPECIFICATION
Knowledge, Skills and Abilities
Essential
Here you will outline any knowledge, skills, abilities and competencies that are essential for the job role.
A passion for health, fitness and wellness with a strong understanding and proven record working with fitness/health/ leisure sectors and relentless enthusiasm towards getting more people, more active, more often.
Awareness and understanding of Local Government Authorities processes.
Strong understanding of the multiple channels of the physical activity industry (Public & Private operators, Sport England, Devolved Towns and Cities etc)
Demonstrable 3-5 years business development and commercial experience.
Demonstrated experience in relationship management. Able to build strong, lasting partner relationships.
Experience in overseeing projects and reporting skills with clear analysis & outcome.
Excellent communication, networking and relationship building skills. Maintenance of a broad personal Local network.
Strong presentation and public speaking skills. Ability to represent the organisation in the most senior circles in a range of formats.
Strong attention to detail. Good organisational skills and time management.
Ability to work to set deadlines and be outcome / solution driven.
Ability to work individually and as part of a high functioning team.
A passionate team player with a drive to succeed
Experience
Experience writing and creating reports and presentations
Degree or industry equivelant experience
Experience in sales and commercial revenue
Budget Management Experience
Experience of working within the Physical Activity Sector
Desirable
Experience of working with CRM/Sales Force
Experience of budget planning and financial systems
Experience working within local government settings
Line Management Experience
Experience in product development and route to market of new product
Awareness and understanding of Local Government Authorities processes.
Project Management experience
Share The Love
When we began planning Love Recruitment we wanted to make a difference. We wanted every placement to make a difference.
We did not know how to do this or what that meant. We just knew.
In January 2016 we began sponsoring education projects in India through a partnership with Nanhi Kali.
In 2021 we expanded this to make a difference and do our part to reflect the global climate change challenge we all face.
Click here to find out more!
Quite simply, every placement we make, makes a difference.
About Love Recruitment
The UK's leading specialist fitness recruitment agency.

Service. Delivery. Innovation.
Senior Management
·
Manchester, Cheshire
Member Experience Manager - Ukactive
Loading application form