Why work in fitness - The definitive guide
Why work in the fitness industry?

We are Love Recruitment, a fitness recruitment agency and all-round lovers of everything fitness jobs related. We believe the fitness industry is a truly fantastic industry to work in, offering development and opportunities that are pretty unique to the sector.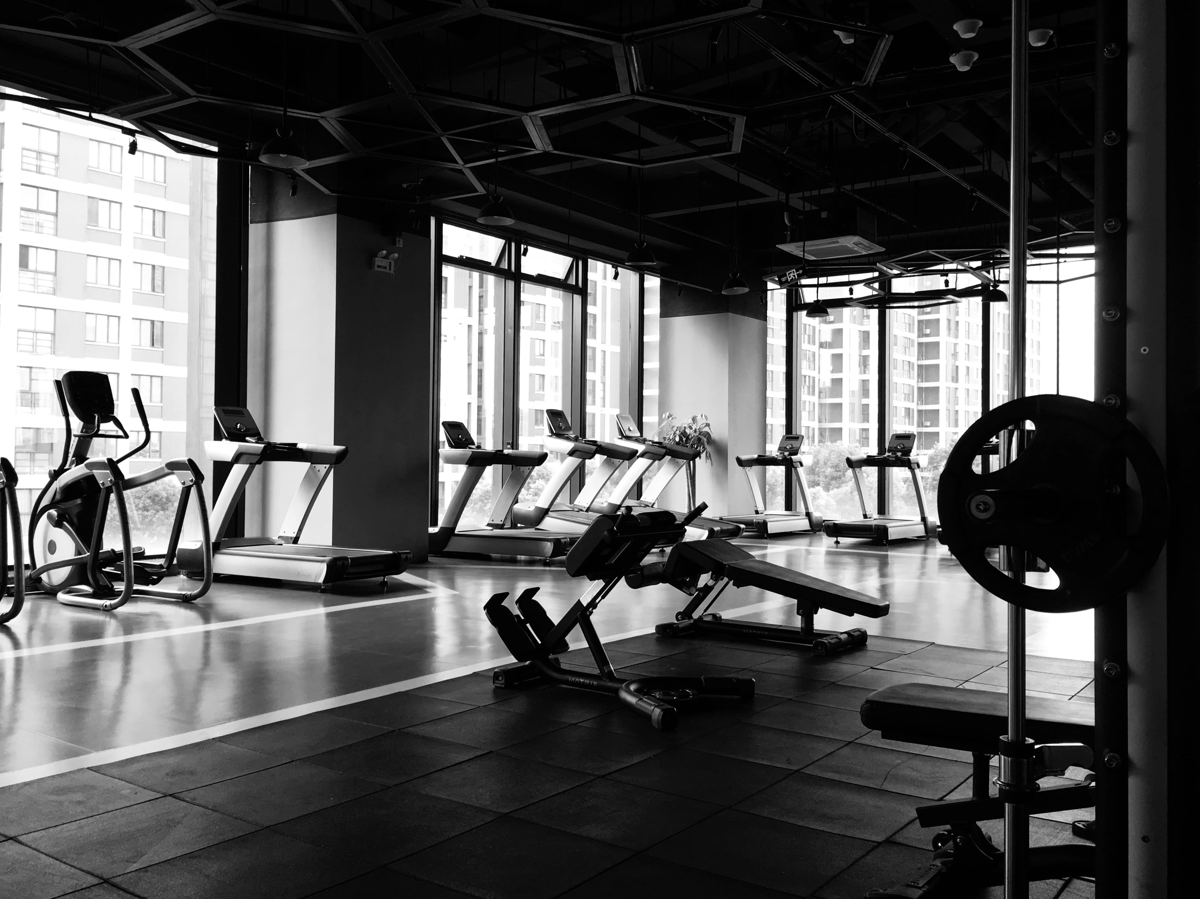 This blog in designed to give you a definitive guide as to what those benefits are and to give you reasons to work in fitness or perhaps reasons to stay in it!  This is an unbiased view and we have tried to give a balanced view on some of the drawbacks too.  However, we believe we recruit for a special industry, a 'Love' industry if you will, you do it because you love it.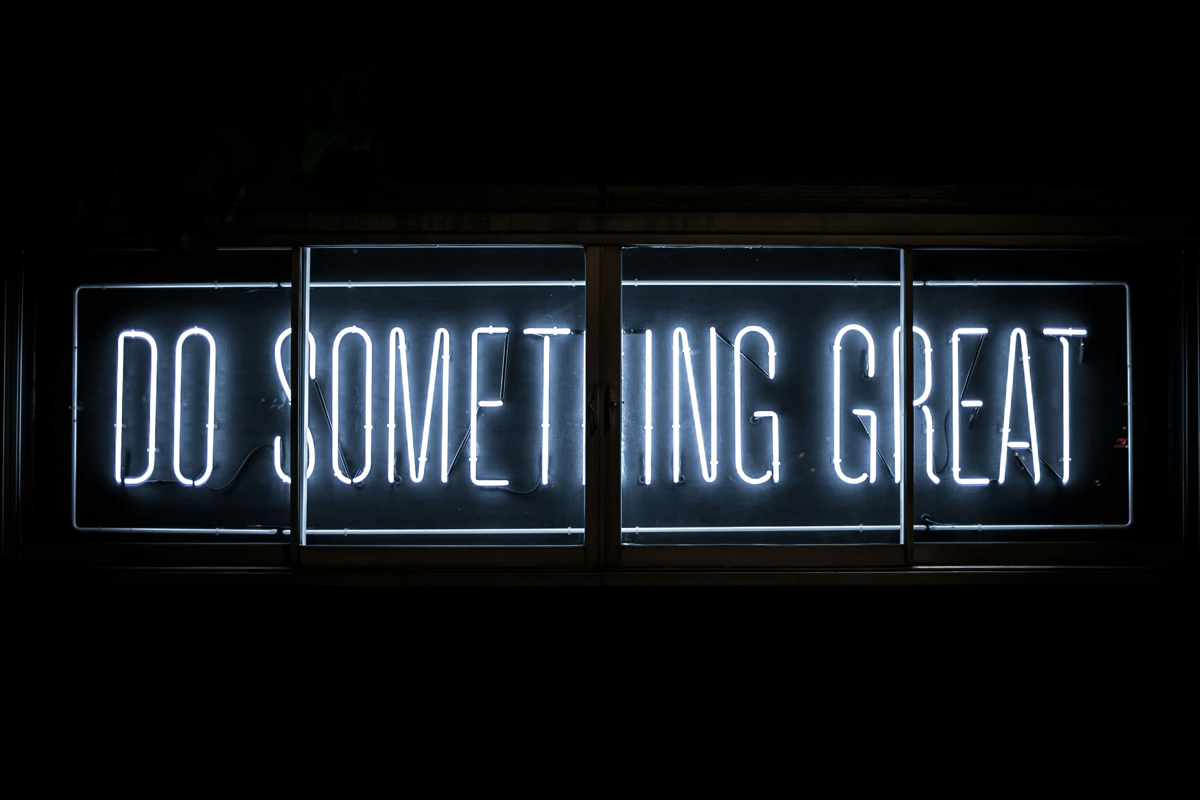 Firstly, an overview of the fitness sector.  There are currently over 7000 gyms in the UK with well over 10million members and a market value of £5.1bn (all stats courtesy of another fantastic operation in the UK The Leisure Database Company).  These numbers continue to grow each year and spawns new exciting elements like the boutique sector involving HIIT studios, spinning, boxing and huge amounts of other specialists.  These exciting developments, along with the more established brands and products (more on these later) clearly show that the industry is not only growing but also diversifying, attracting newer users and giving established users more choice. Technological advances with products and profiles like Peloton, F45 which is connected to Mark Wahlberg and also Chris Hemsworth supporting fitness app Centr also give exciting indicators for the future of the fitness industry, thus also fitness jobs, and its ever increasing profile and importance.  

Lastly the fitness industry is extremely well served by UK active who offer guidance, support, events and inspiration for the industry.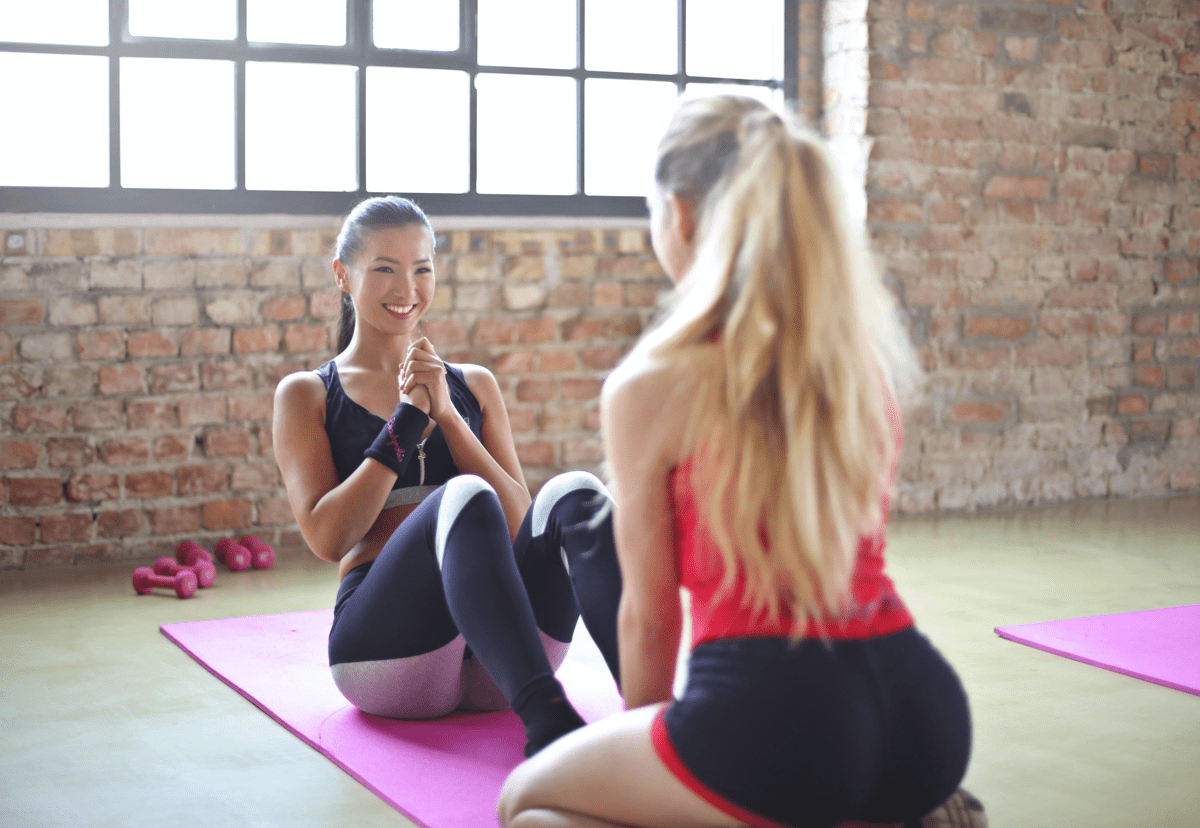 Internal Development

The first key reason to work in fitness is internal development.  Perhaps other than some areas of retail there are very few industries where you can progress to a manager or senior leader as quickly and efficiently as you can within the fitness industry.  I'll use an example close to our hearts to highlight this.  
Tom Trout who is now our recruitment director here at Love Recruitment started his own business as a personal trainer at LA fitness Croydon.  Due to his work ethic, talent and passion, Tom moved to sales, deputy management and lastly became General Manager for one of LA Fitness' most prestigious clubs in Marylebone.  
Examples like this are everywhere in the industry, I could list 30-40 immediately and hundreds if I needed to.  Fitness is an industry where attitude, talent, passion and work ethic are valued above so many other areas.  Promotion, training and mentoring happens by both design and organically because often those giving these opportunities were once given them too.  It really is that kind of industry.  One of the biggest clients we work with is Puregym who now have over 200 fitness clubs in the UK and they quite rightly, and proudly, shout about the fact the majority of the General Managers and practically all their Cluster Managers were internal promotions.   I will highlight these as case studies in other blogs as well as other great fitness operators who are also fantastic at this quality.
To be clear, this is not just development of entry level or one small step, you can make huge steps forward in this sector.  
Steve Ward started as an intern at UK Active and became CEO and one of the most influential people in the industry.
Sophie Lawler worked as a personal trainer at Total Fitness before returning there as CEO, transforming that business and is an example to anyone looking to be a success in the fitness industry.
Doing what you love

Fitness is a 'love' industry, we talk about this a lot.  People work in fitness and work in leisure because they love it.  So many people, myself included, went into the industry because they want to be part of that environment, around health and fitness, leisure and sport, around similar like-minded people.  People also join the industry as a second, third, even fourth career for the same reasons and often other reasons too.  For example, we come across this all the time where people have worked in other sectors that they do not believe in or simply dislike going to work every day to an office or leader they do not believe in.  They say they have always wanted to follow their passion, to work in fitness.  In addition, some of these people have often been on a personal fitness journey themselves and want to help others.  How awesome is that?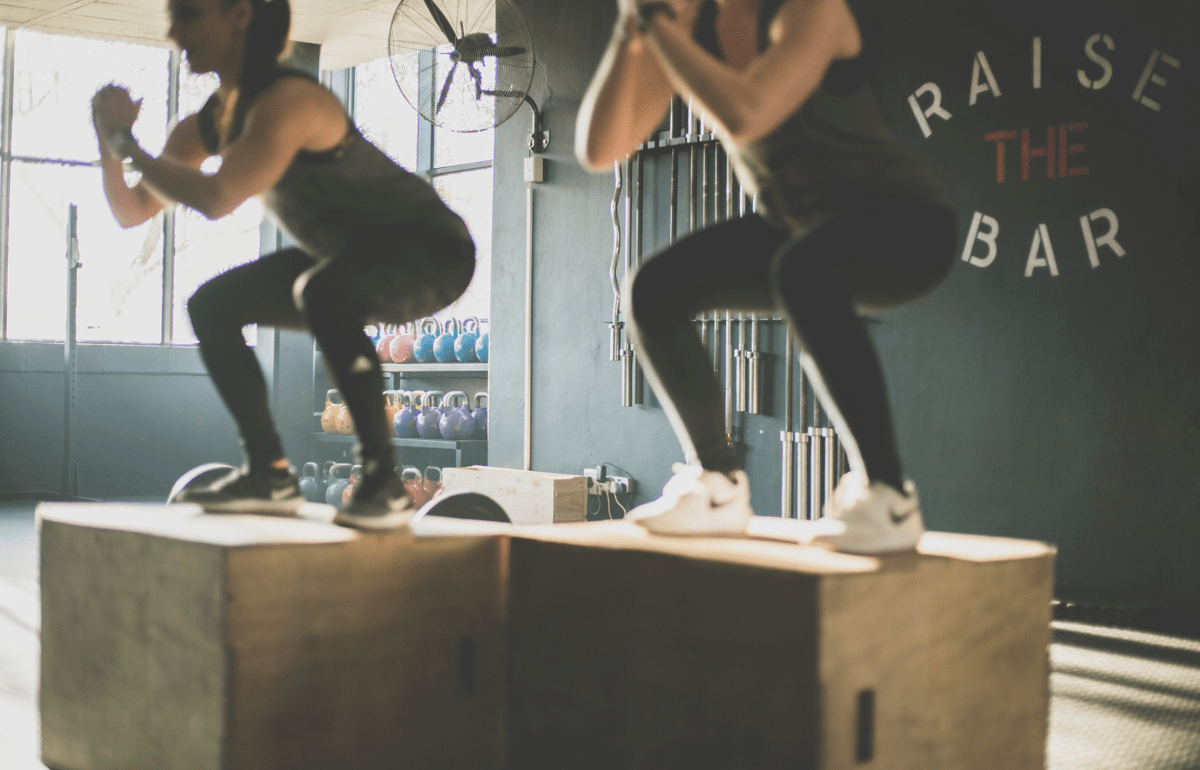 How great to come to work every day and work in that environment?  Vibrant, energetic environments coupled with these similar characters who are driven and passionate.  
The fitness industry is also so diverse and can provide different propositions to suit what fitness opportunity, leisure job or fitness job you might be looking for… 
Passionate about community leisure?  The public sector operators like Everyone Active and Places Leisure offer fantastic community activities designed to get wider communities active through hundreds of different programmes.
Passionate about getting children healthy?  Great organisations like SCL offer routes to become coaches and managers with the aim of getting more children active.  
Passionate about HIIT training?  Organisations like Orangetheory Fitness have roles from coaches, sales and management offering passionate and committed people the chance to build a career working for a brand that has over 1000 clubs worldwide now.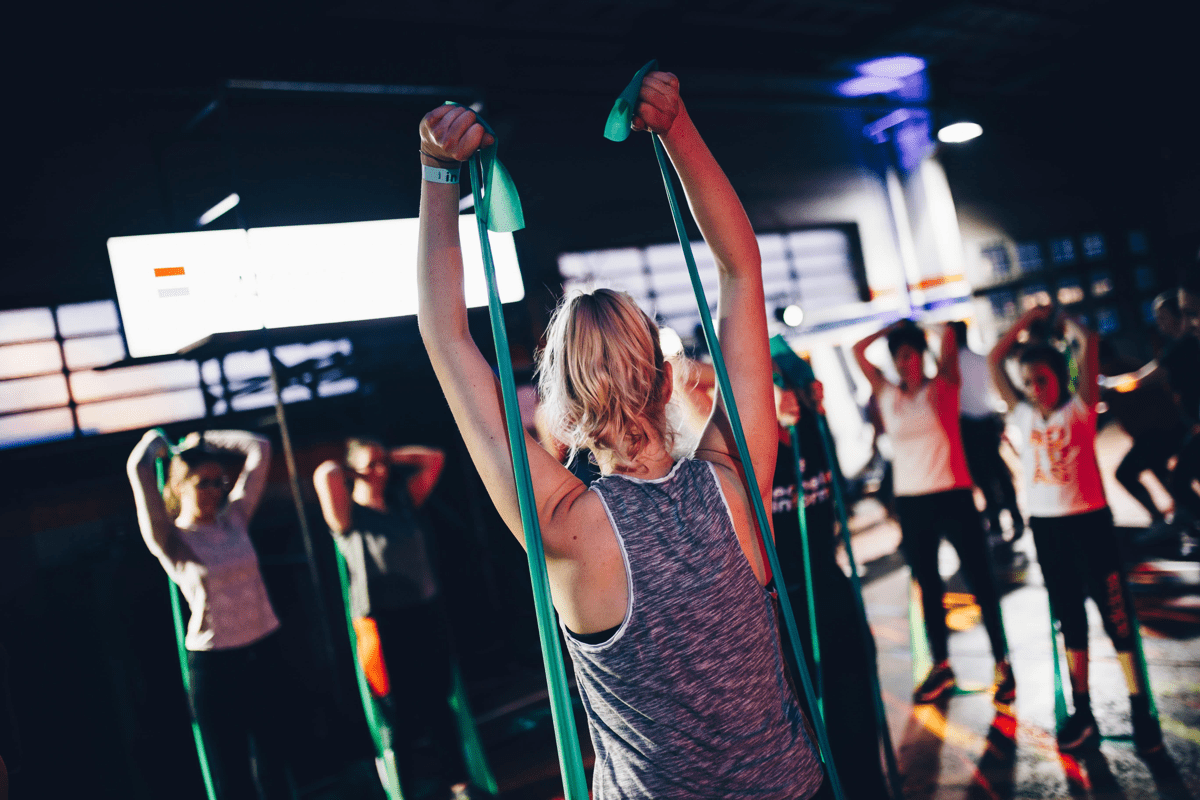 Genuinely helping people live healthier and happier lives

What other industry offers what the fitness industry offers? (apart the truly amazing emergency services). The fitness industry literally saves lives.  
Every day fitness professionals and leaders across the UK and rest of the world provide the services and guidance to extend and save lives through their skills and passion.  Do you want to do something that genuinely makes a real difference?  Look no further, working in fitness provides this.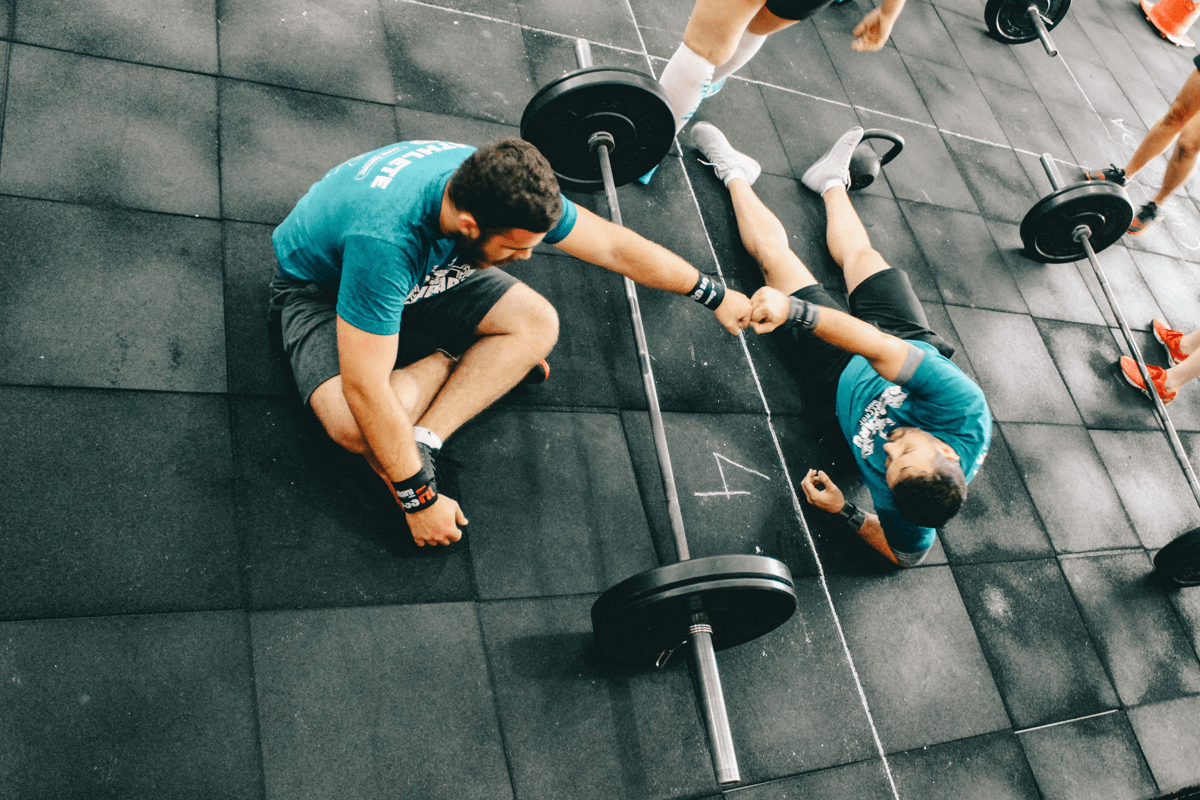 Low barriers to entry

Firstly, let me be clear. To be a fitness instructor or a personal trainer you need to be qualified and we are happy to refer you to some fantastic training providers.  However, to join the sector as a manager, leader or perhaps in sales or service qualifications are not always, in fact often not at all, requirements for the role.  Both Abhi and myself were not fitness qualified when we entered the industry, however we both had successful and enjoyable careers within it, building up to Sales Manager and General Manager levels from an entry point of a fitness sales consultant position.  This clearly evolves as the prominence of the role increases but a great attitude, passion for the industry and strong work ethic are so often the key factors in the hiring into the fitness industry.  
Exploring more senior roles further, these factors still play a role.  However, barriers are still low, the fitness industry is and for a long time always has been, open to backgrounds from other sectors if they are relevant, transferrable and the person holds the traits I mentioned earlier. Backgrounds like hotels, hospitality, retail and even banking have all been sectors where we have interviewed people from and found clear transferrable skills and who have had a real and genuine passion for wanting to work in the fitness industry and found the fitness job they were looking for.  We are always more than happy to discuss fitness jobs and leisure opportunities further so reach out if you want to find out how relevant your background is and if any fitness opportunities might be open to you.
Fast growing sector
The fitness industry is still growing so much, as the articles below highlight and as I alluded to earlier. From 2018 to 2019 alone, the number of fitness facilities grew by 2.9%, members by 4.7% and market value by 4.2%. 
https://www.healthclubmanagement.co.uk/health-club-management-news/Fitness-deemed-fastest-growing-business-sector-in-the-UK/338366
http://www.sportsthinktank.com/news/2019/05/the-2019-state-of-the-uk-fitness-industry-report
This growth appears consistent and showing no signs of slowing down with boutique operators, franchise operators and big operators like Puregym and GLL continuing to not only open new sites but also refine and update their products to improve their offering, engagement and experience.  
I honestly believe the most exciting time for working in fitness and the fitness industry as a whole is still very much ahead and it needs GREAT people.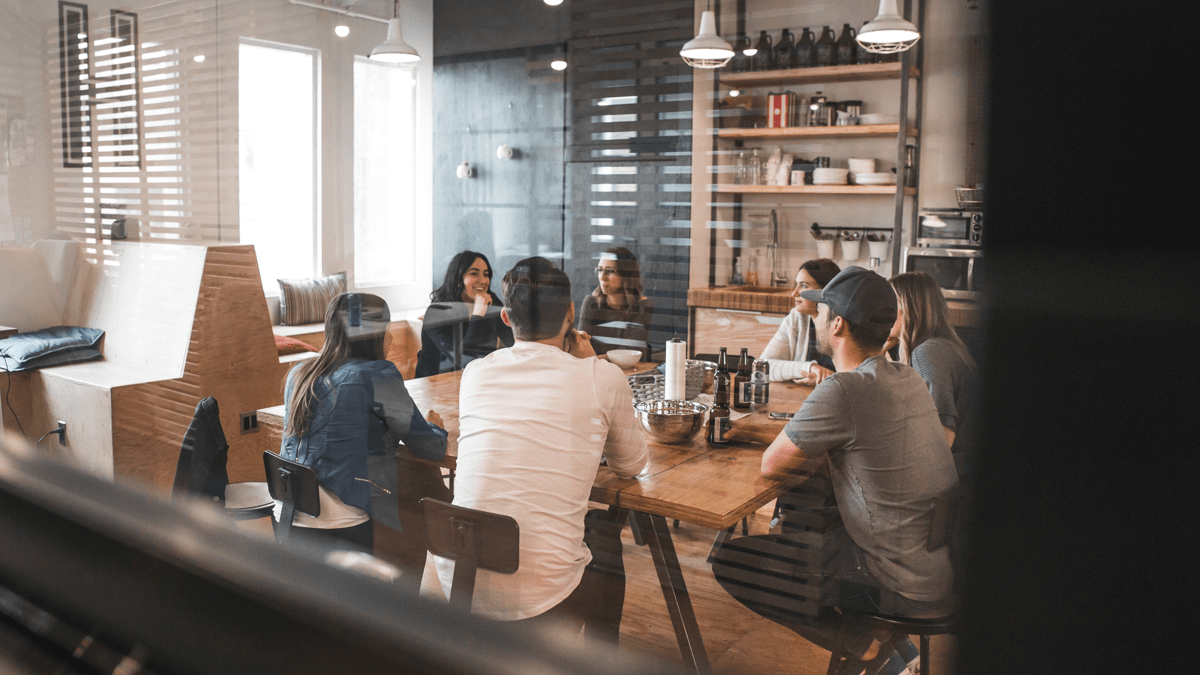 Exposure to so many different facets as a manager

There are various middle management opportunities in the fitness industry, roles like duty manager, operations manager, deputy manager, sales manager, club manager and general manager.  Gyms and health clubs often have people structures that allows this management level to benefit from exposure to a wider variety of disciplines that you might otherwise not be exposed to.  For example, a duty manager could be dealing with health and safety checks, customer complaints, a sales enquiry and HR processes.  At a more senior level a fitness club manager could be dealing with recruiting a team, designing a marketing plan or analysing a profit and loss report. Exposure, but more importantly training, is excellent within the fitness industry, giving its passionate and hardworking inhabitants amazing opportunities for development in their fitness and leisure careers going forward.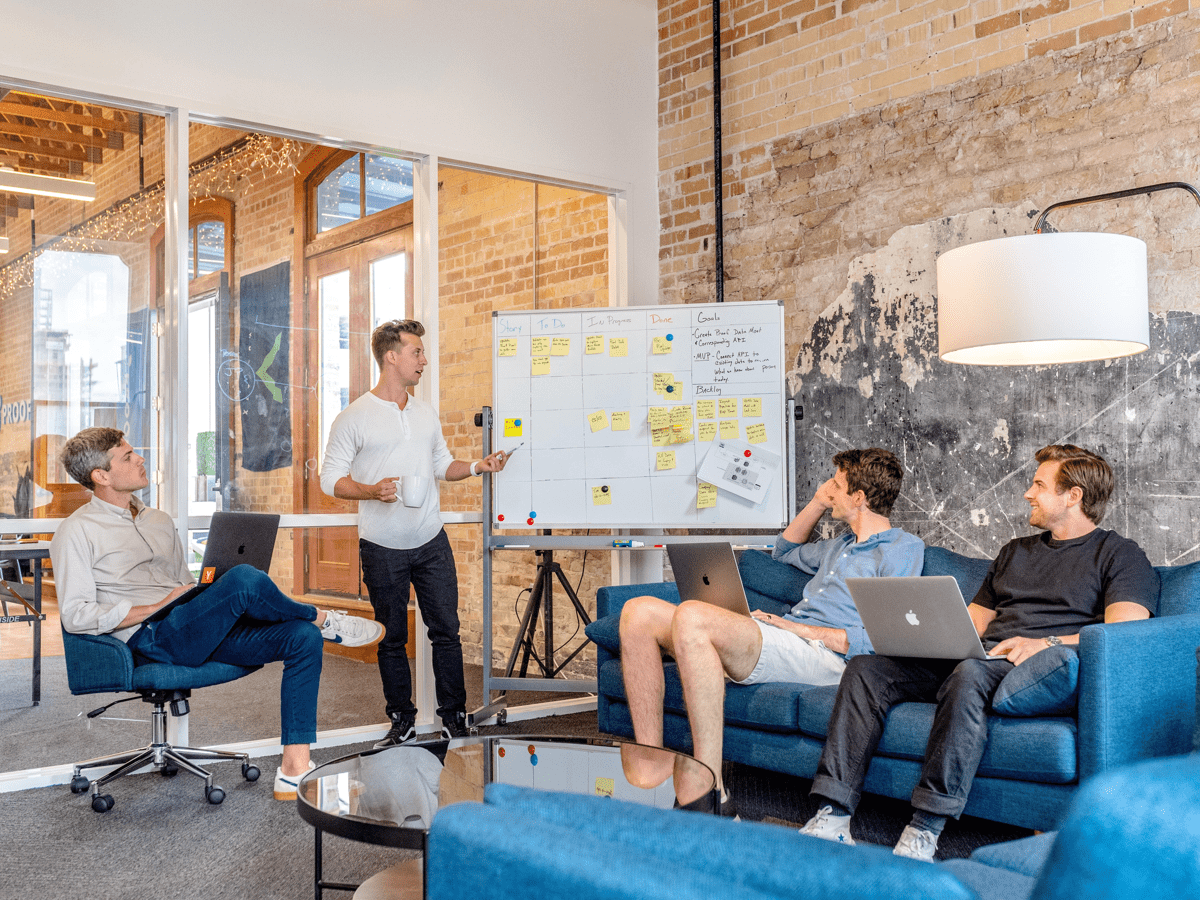 Lastly the fitness industry is excellent in regard to sales.  Learning the fundamentals and importance of sales and commercial success I believe are important factors for the vast majority of people to learn and are important life skills.  The fitness industry, particularly the private sector has some amazing sales professionals who are phenomenal at this, people like Peter Harrington, Carl Spibey and James Dent.

Enables you to start your own business
We talked earlier about people starting as a personal trainer and then moving into other areas. There are also literally thousands of examples of people working as a fitness professional in the fitness industry, making a living running their own businesses.  These are not just personal trainers but also group fitness instructors, cross fit leaders and sports coaches.  The fitness industry can truly provide the platform and fitness opportunities for passionate and driven people to build a working life for themselves.
Transferable skills worldwide.

So many of the brands in the industry now are truly global.  Brands like Orangetheory, Snap fitness, Anytime fitness and 9 Round have clubs all over the world.  So firstly, within those business global health and fitness opportunities exist but also the transferrable skills from working with a fitness club in the UK and somewhere like Australia or USA have never been more alike.  Could a great personal trainer be a success in Sydney as well as London?  Absolutely! Could a Fitness Club Manager in New York run a club in Manchester?  Of course, they can.  Working in fitness would certainly not hold you back if you have personal aspirations to work in other countries, quite the contrary, they can certainly help.  
The flipside!

Before you start running to loverecruitmentgroup.com to apply for fitness jobs or call us, consider the below.
The fitness industry is amazing but there are factors in working in fitness that can be challenging and I'll refer to them below.  This list is as exhaustive as I can be but if you have others please get in touch.
Working in other people's leisure time.  Gyms are open often from about 6am and often do not close until 10pm as well as being open on weekends.  Everyone from trainers to management work a variety of hours in these unsociable times because that is that the industry does, it provides services when people can get to them!  It's unlikely you'll be working every evening or every weekend, the fitness industry has moved forward significantly in this regard but some work in these times will, in most cases, be a must.
Fast paced. This is not the case across the entire health and fitness sector it must be said but typically, as a general rule, the industry works fast and things can change quickly!  Some people find this enjoyable, others find jobs in health and fitness hard to deal with.
Money. Time for the big one.  Fitness is a love industry and financially it isn't banking!  However, you can build your business, you can get promoted or you can the massive enjoyment from following your passion and saving lives.
Long hours. Long days can be common in the industry, particularly with some operators but also because in regard to trainers particularly, you'll likely be training people at various times during the day.  Keep a balanced lifestyle guys but I'm just pointing out what I have seen from both working in the industry and then recruiting for it for a few years now!
So, what happens next? 
Firstly, digest what I have highlighted here and if you have any questions at all please do reach out to me, I am more than happy to answer any questions regarding working in fitness, fitness jobs or leisure opportunities that you may have.  I am also really keen to hear from anyone who has more reasons to work in the fitness industry!  What are your experiences?  What would be your advice?  Get in touch, lawrence@loverecruitmentgroup.com.
 Secondly connect with us. This will give you updates on roles that you specifically ask to be kept informed about but also, we will keep you updated with news, new blogs, new developments in the industry and you can see what we think.  We post all our opportunities here so if you are keen on working within the industry or taking your next fitness job just reach out.
Thanks everyone