PureGym PT and Fitness Careers
Join the biggest fitness operator in the UK
Everybody is welcome at the UK's favourite Gym
"At PureGym we are an energetic bunch of people driven by our boundless passion to make a difference to people's health and happiness. We are here to help Inspire a Healthier Nation, one member, one visit at a time. Today we are proud to help over 1 million members to be a little bit fitter, healthier and happier.
In 2009 we set about changing the gym industry and opened our very first gym, focusing on what most people want from gyms - a great place to workout. We now have over 260 gyms and rising and help over 1 million members on their fitness journey.
Our success has only been made possible by our amazing people, who support our members on every visit, whilst offering one another challenge, support, trust and encouragement. We set the bar high for our people and look for individuals who try new things, love to keep progressing and can learn from their learn mistakes.
Sound like you?
As we grow our business rapidly, we are always on the lookout for talented fitness professionals, whether you are just starting out and building your Personal Training Business or looking for your first or next management role."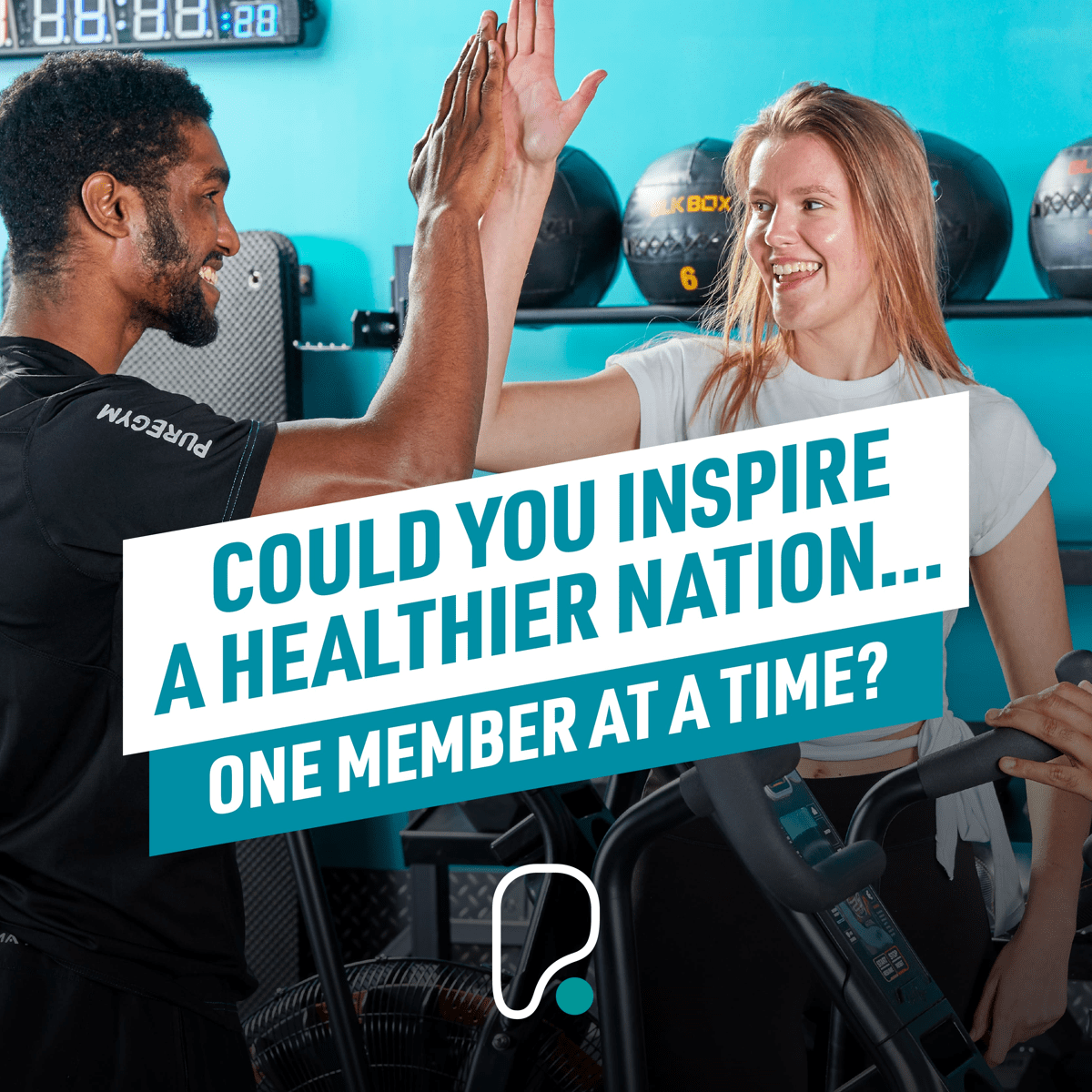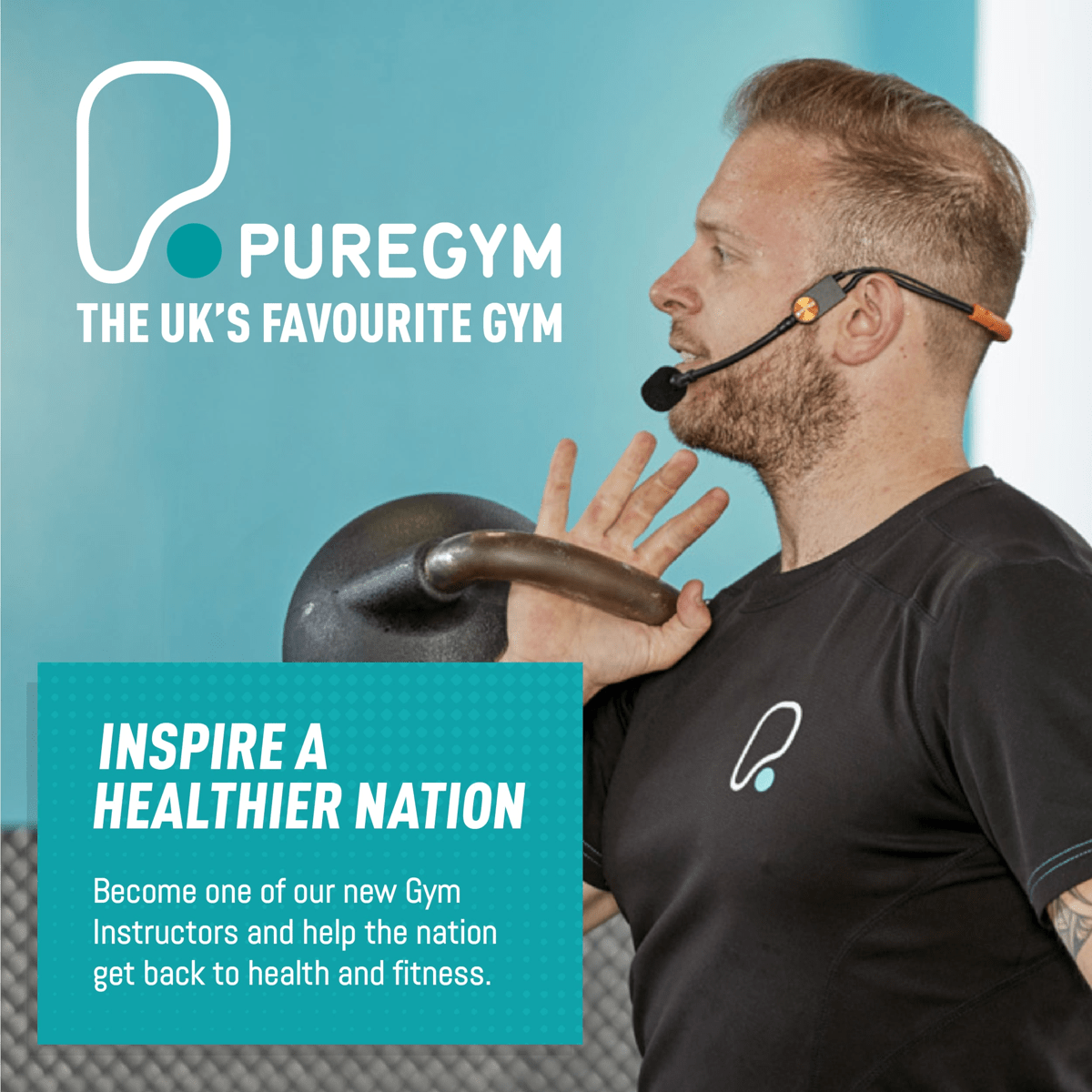 Why work for PureGym?
I am proud to be part of a business that motivates people to live healthier lives. It's this that keeps us shoulder-to-shoulder in our shared mission to inspire a healthier nation. For self-employed Personal Trainers that engage with PureGym, we have an incredible support network, who have delivered over 100 hours of webinars over the lockdown period as well as seen more than 200 PTs through our accredited Business Award and Advanced Business Award. If you are passionate about the positive difference that fitness and wellbeing can make in people's lives, then PureGym is the place for you.

Eve Sukhnandan

Chief People Officer
FAQ's on being a PT/FC for PureGym
There are two separate roles that you will be performing:

Fitness Coach (FC) role:

You will work 12 hours a week on a hourly wage. With this is mind, there are several different tasks that will be required of you during this time:

- Taking group ex classes

- New member inductions

- Walking the floor, talking to existing members and creating an amazing training environment

- Cleaning and taking care of the gym

- Queue management

You will have fantastic training on these elements.

Personal Training (PT) role:

You are self-employed so can do any hours outside your 12 per week.

- You will be writing and taking 1-2-1 or group PT sessions

- You will be a PureGym ambassador and help create an amazing training environment.

Both.

During your 12 hours as a Fitness Instructor you will be employed by PureGym and paid an hourly salary.

When you are Personal Training, you will be self-employed and will be required to pay rent.


Within your first year you should be looking at earning between £25-30k (up to £35k in London).

PureGym offer an incredible support network and development program for all PT's.

PureGym have some of the best progression routes and plans in the industry.

You have a number of options within the company. Firstly, you can develop and grow your PT business.

Secondly you can look to go in to management, with the route being assistant, gym and then regional management.

There are many examples across the company where this has been achieved.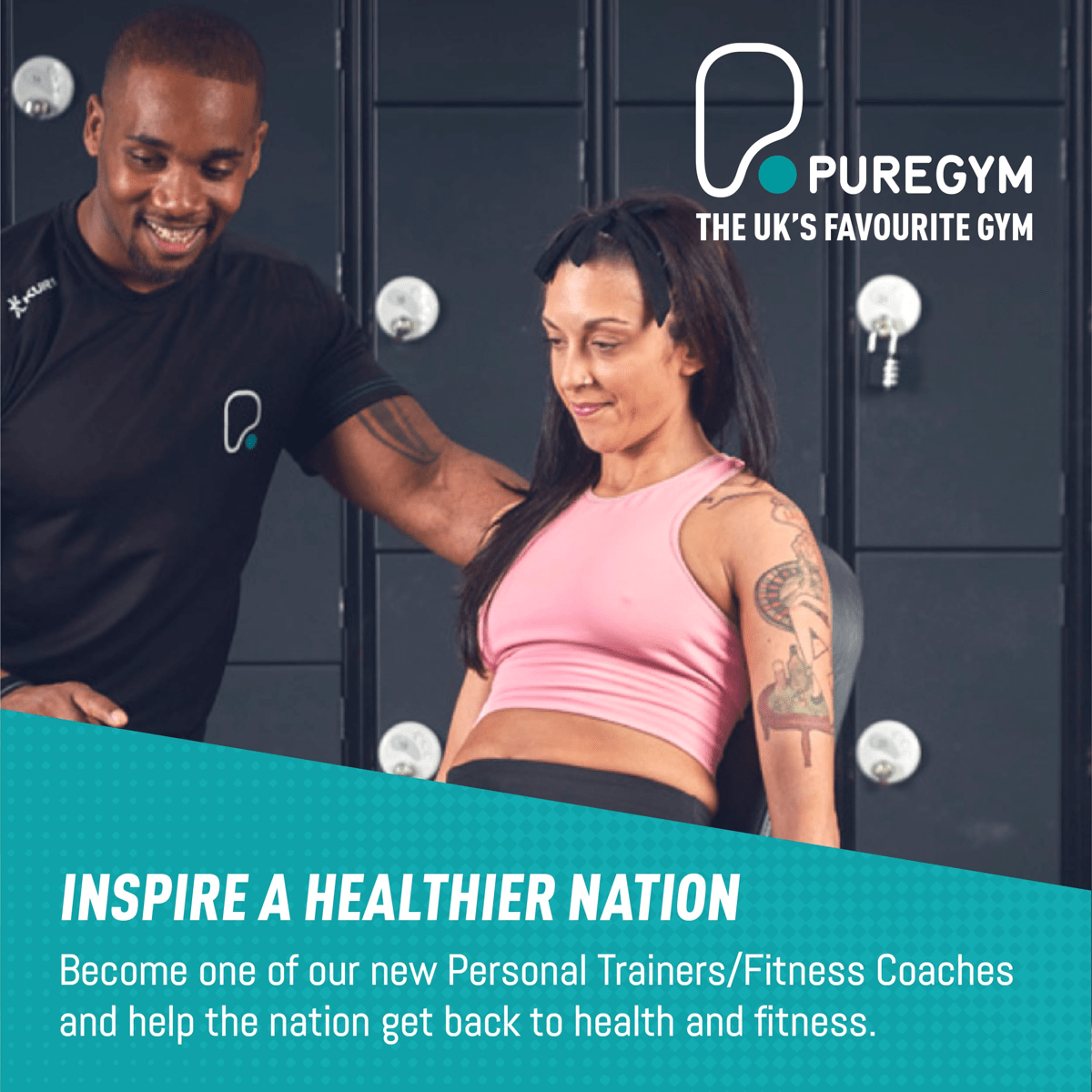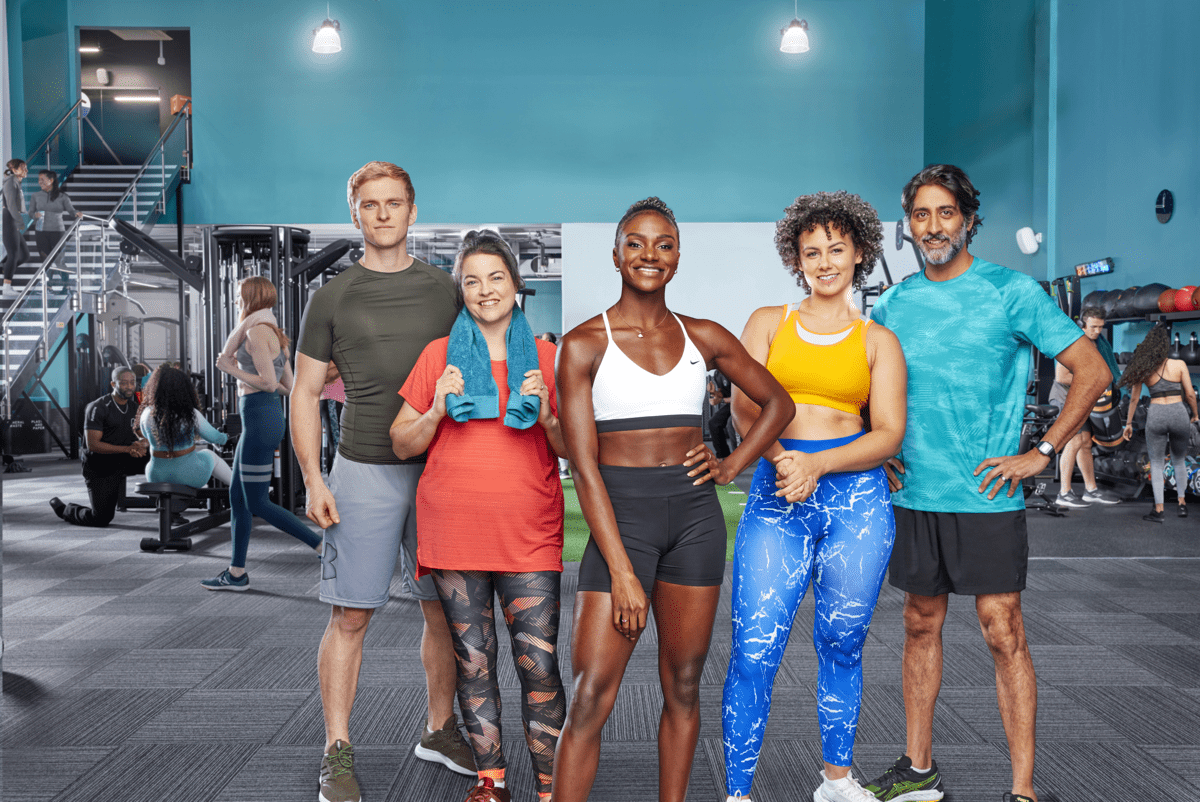 PureGym's Values
DELIGHT

Every person, every visit, every interaction - be the best we can be. Whether you're based in one of our Central Support functions or our Gyms, it's up to us to give you a great place to work - this way your focus stays where it should be, on delighting our members.

PLAY TO WIN

Never be complacent or lose our underdog mentality - results matter. This isn't just a strap line, it's a way of thinking and it keeps the competitive edge sharp in our business. We've achieved many firsts in the UK fitness industry.

SHOULDER TO SHOULDER

Challenge, support, trust, encourage and believe in each other. We stick together to take on the world! Our culture is driven all the way through our business from our CEO in London.

SWEAT THE DETAILS

Step-by step, moment-by-moment, go the extra mile. It's the tiny details that got us where we are today. It's important that you have an attitude that drives continuous momentum and improvement through a focus on the details in your role.

KEEP MOVING FORWARD

Try new things, learn from mistakes, kick the moving ball. If ideas don't work it's okay. We steer clear of blame culture here, we all make mistakes. As long as we share and learn from them our mistakes eventually lead us to innovation.
Interview Process for a PT/FC role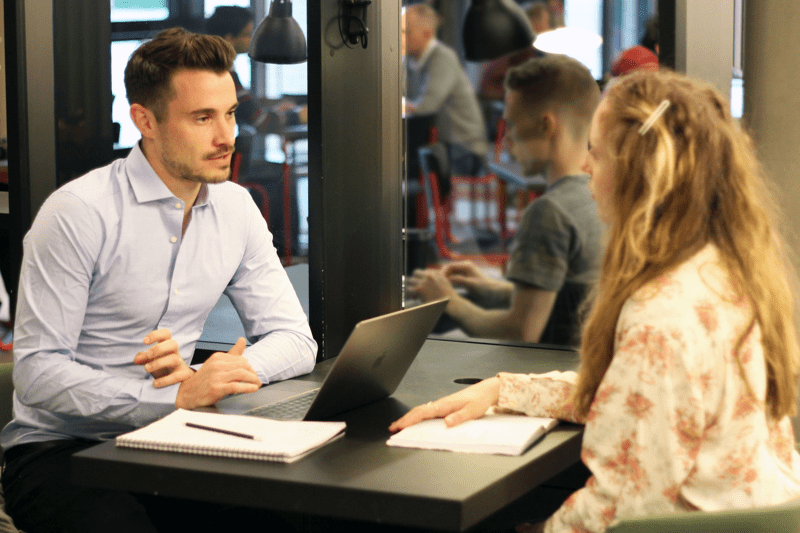 Stage 1 - Screening
Initial screening with either one of the team at Love Recruitment or the internal talent team at PureGym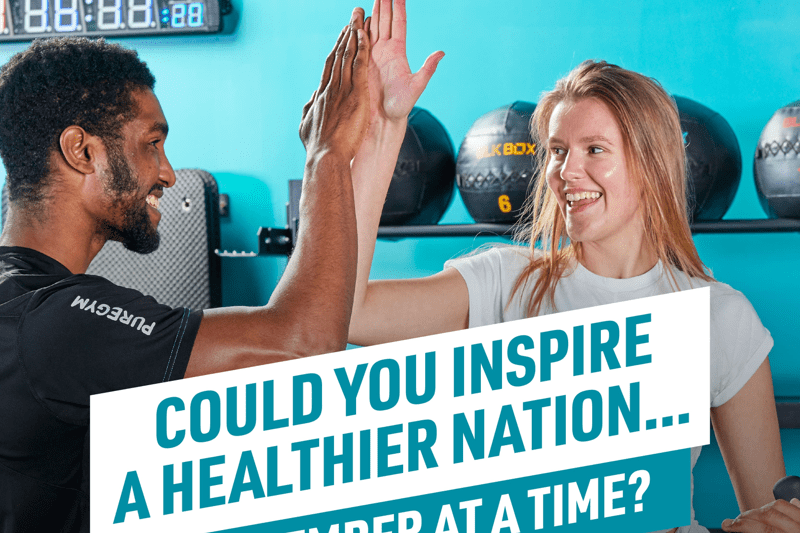 Stage 2 - Interview
Interview with PureGym.
The Fitness Coach interview will focus on the skills and behaviours required for the FC role. You will also have a discussion around your PT business, for which you will be asked to share your business plan to talk through at this stage'.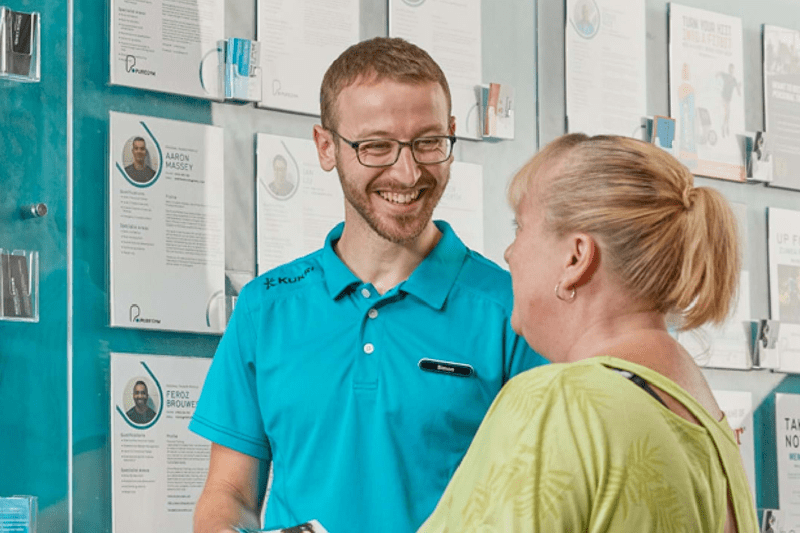 Stage 3 - Decision
Here you know if you have been successful in joining the largest fitness operator in the UK!
Good luck!
National Relay
We have such a variety of roles in our business that play a part in the success story of PureGym. Whether gym-based or Central Support, what unites us as colleagues is our shared purpose to inspire a healthier nation, making people's lives better by doing so.
We do this for our members by investing back into our business at every opportunity; opening new sites, and continually refreshing our existing ones. The health of our nation is what drives us forward and inspires the choices we make.
The video below tells the story of the PureGym National Relay 2019, where our employees and members travelled the length of the UK in 7 days, over 3,000 miles, moving 24 hours a day. We are incredibly proud to have raised over £335,000 for Mental Health UK in doing so. Look out for opportunities to get involved in future.