FAQs
Find out the answers to the questions we get asked a lot.
FAQs - From Clients
We are specialist fitness recruiters, we know the industry and have fantastic access to the best talent across the UK.

We understand our clients as partners, getting as close to their practices as possible, meaning we know what they are looking for. Please do read testimonials from our current clients too for more information.

We save you time, we are proactive, we take your narrative to market and we communicate effectively.

Our processes leave as little as physically possible to chance and our terms give you peace of mind.

We also offer other fitness recruitment services that can support you and help you find your next superstar.

We have several options when you engage with us to find your fitness talent.

One option is to retain us as your partner and this can mean an up front payment.

We also offer contingency recruitment where you only pay when you hire and many other options that our recruitment partners work with us under.

Reach out to us and we are more than happy to talk you through our processes and how we can help you.

We have certain guarantees in place within our terms and conditions to give protection to both sides in the recruitment process.

There are certainly refund guarantees in place in most cases. Reach out to us and we are more than happy to discuss our processes, how we work and send you our terms.

Great question.

The only way to answer this question fully is to meet you and understand your circumstances better, but in summary:

1. We are proactive, we go to the market, not waiting for the right person to apply.

2. We have an extensive, qualified and retained database.

3. We have experience both in determining talent and talent attraction strategies and campaigns.

4. Our processes. We understand that recruitment is not just a science. It involves art too, a lot of it and we are superb at it.

5. Narrative. We understand the market and its candidates. We know what our candidates are looking for and in most cases, what they have been waiting for. We will craft the right narrative with you and take this narrative to market.

There is so much more to it as well...

Reach out today and let us show you how.

60-70% of the roles we place are in the middle to regional management category. Roles from Assistant Managers, Club Managers and Cluster Managers are where we work predominantly and add real value to our current clients.

Around 10-15% are at the entry point of our industry, roles like sales and personal trainers.

Lastly, the remainder is senior management where we are proud to have placed a significant amount of industry leaders.

Reach out to Abhi or Tom who can begin the process of discussing your needs today.

We recruit across the fitness industry and we split this into 4 areas, franchise, private, public and commercial.

We are proud of the diversity of clients we have from large operators, small boutiques and suppliers to the sector.

Reach out if you would like to know more.

We cater for all of your recruitment needs and can be as involved as you need us to be, nothing is too much. In terms of packages we have a range from our ad service and screening service, all the way to our comprehensive full service. At all points of your recruitment journey we will do our utmost to provide advise and guidance on how to best get the job done!
FAQs - From Candidates
You can register with your LinkedIn, Facebook or Email.

From there you can add further details to make your profile as full and detailed as possible. The more detail, the more we know about you.

Not at all. We will provide you with guidance and support in finding your next fitness job with no charge to you at all.

We recruit across 4 sectors within the fitness industry; franchise, private, public and commercial.

You can see all the current fitness jobs we are recruiting for and a full list with more information on all the departmentstoo.

If you work in fitness or leisure, we can help.

Our advice here is no.

Apply for the jobs that match two criteria.

Firstly you are passionate about the role and secondly that you have the qualifications for it.

Spend more time applying and preparing for fitness jobs that you have a realistic chance for.

You can find help guides on interview tips and CV Tips for examples in our blogs section.

Find our current all our current fitness jobs right here.

No not yet. It means we have received your application and you will be contacted if your experience is good match for the job requirement.

Its does however mean you are connected, meaning you will receive regular updates on roles and also you are on our radar for roles that your background does fit.

Absolutely.

If we have spoken to you about a role you will 100% be informed on how the application is progressing.

We regret that we cannot respond to everyone who applies for a role but we will do all we can to help and advise people looking for their perfect health and fitness opportunity.

Contact anyone in the team if you need anything at all.

This can vary, depending on lots of factors. Your love recruiter will tell you everything you need to know and you can also read our blog on interview prep.

If you are in any doubt during an interview process with us, reach out to the team, we are here to help you.

You can find further information and help in our blog section where we have written as much help for our community that we possibly can.

We work with operators across the industry from industry leading large chains to smaller boutiques.

We also recruit across the commercial sector which we describe as anything in the fitness industry that is not clubland.

Reach out to us and we can chat further with any more detail that you need.

Great question! Over a number of years we have built up excellent relationships with some of the leading names in the industry. Through our mutual trust we have the ability to be able to tell hiring managers more about you, giving you a much better chance of meeting with them rather than just submitting a CV. With the introduction of our video interviews too, we can now showcase your personality as well as your experience and give you an advantage from the get go.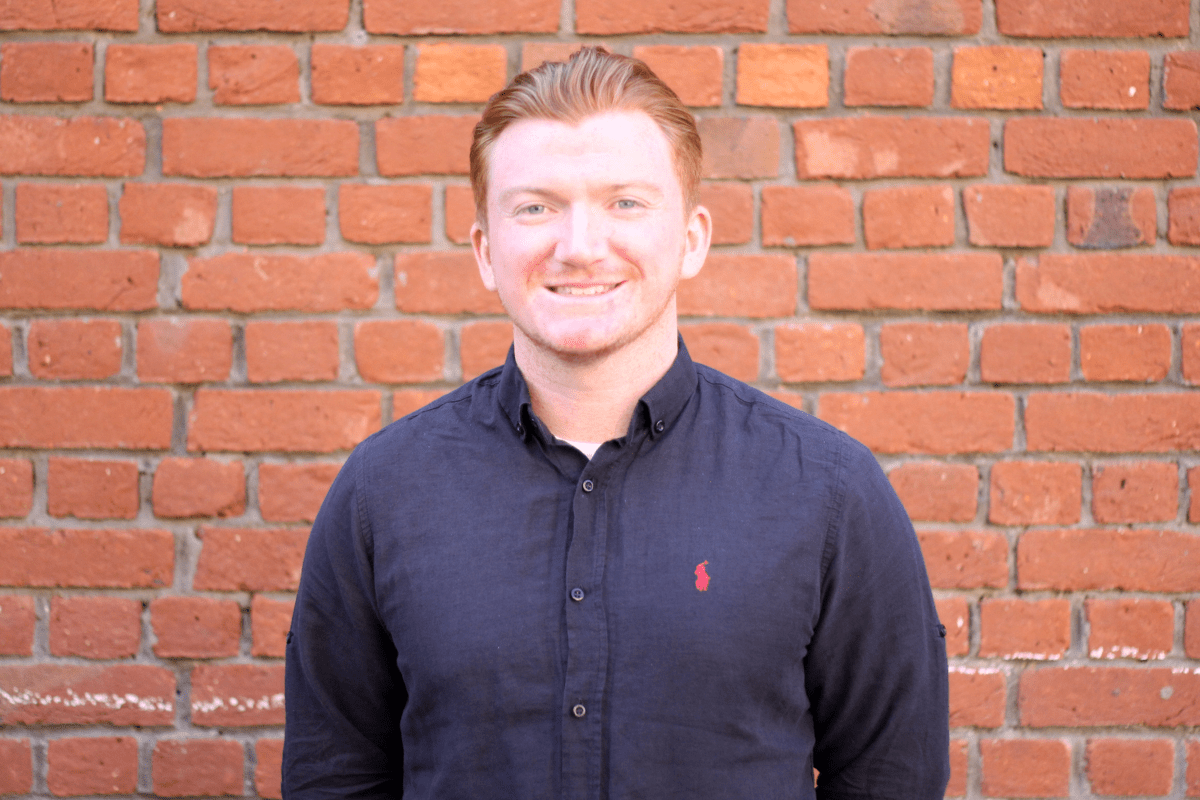 Any other questions?
If you have any further questions at all please let me know.
We are always here to help and keen to understand other FAQ's there may be.
Cam
Senior Account Manager
Cam@loverecruitmentgroup.com